Hello boyz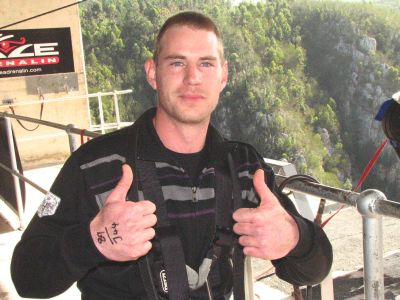 This is the 1st I'm actually introducing myself properly.
I'm 25 yr's old, 6 ft 4 and live in PMB, my real name is Lawrence.
I am a qualified diesel mechanic and work for a mercedes truck dealership (no dinky cars there),
only qualified last year but been in the trade bout 5 yr's. This was the first thing i successfully
completed as I was a school drop out after failing std7 then 8 again. And yes chief I was a noughty bugger, still am.

I'm a bit of a stupid when it comes to computer's as chief already know's

, but I do enjoy my games and also never
really get that good at em. Buggzy intro'ed me to track earlier this year and it's the longest game
I played in a period of time. I been loving this clan too, you ou's make it really cool.

Well can't think of anything else to write.
I was unsuccessful loading my photo so I emailed to chief to post for me, thanx again
See you on the track.
Youboy